Chelsea Applewood
Fondatrice - Parfaite && BlOnde *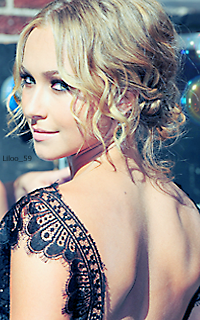 Nombre de messages

: 12647


Age

: 30


*__Groupe

: ¤ Snow White Queen //


*__Citation

: ¤ Fume, boit, saute-moi !


*__ Identity Photo

:



Crédit

: Avatar by me, sign by me, gyf by Maquizz & Icône by Lucky_Star79


Date d'inscription :

13/03/2008

You and S.S.S
*__Love: I know you want me... You know I want you...
*__Relations:
*__Humeur:





(80/100)

Sujet: &&. Crédits Mer 29 Avr - 0:45

---

Tout ce qui est au forum, appartient au forum ! Que ce soit le design, fait par moi-même (Liloo_59), le contexte, fait par Kelsey L. et moi et les postes vacants, fait par Kelsey L., Mattie W., Hell C., Dan S., et moi. Les icônes dans le contexte et le règlement, sont également de moi. Toutes reproductions totales ou partielles du forum est INTERDITE ! Respecter le travail des autres s'il vous plait !

Les avatars 200*320 des postes vacants ont été fait par Blondie, Lili59 et Liloo_59, merci de créditer si vous vous en servez.

Création le 13/03/2008
Ouverture le 16/03/2008
© 2008

_________________



This girl she is so magical,
soft skin red lips so kissable,
hard to resist so touchable
too good to deny it ...